Welcome to
Collyweston Historical Society
Collyweston is blessed with a rich history spanning Neolithic Settlements,
Roman Temples and Royal Palaces.
​
For over 25 years, Collyweston Historical and Preservation Society has provided its members with a rich and varied selection of exciting research presented by a wide variety of guest speakers as
well as by our own researchers, ensuring that our past is not forgotten.
HISTORIC ARCHIVES OF COLLYWESTON
Browse through a selection of events and times from Collyweston's rich historical past including the Roman Conquest,
Collyweston Palace, and up to the modern day.
​
Our Society is proud to be supported by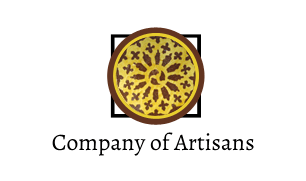 Roman Temples, Royal Palaces and Secret Tunnels
Collyweston has a rich history
Check out the Billboard for upcoming news and events.
With thanks to our sponsors
WHEN: Monday 6th September 2021 7.30 pm
SUBJECT: GREY FRIARS OR WHITE FRIARS with Linda Ball
Entry free for members or £5 guests
Send us an email and we will get back to you shortly